ICL Blog
Leadership in Action Breakfast with Governor Angus King
posted on September 9th, 2011
Join the Institute for Civic Leadership at our first Leadership in Action Breakfast for the 2011-2012 season!  Former Maine governor Angus King will speak on Thursday, October 27th at the Clarion Hotel in Portland.  The event runs from 7:00 a.m. to 9:00 a.m.  For more information, and for tickets, please click HERE!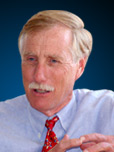 Angus S. King Jr. served two four-year terms as Maine's 71st governor.  His presentation, "Forging Collaboration through Effective Leadership," will offer several lessons from history that demonstrate collaborative leadership at its best.  He took office in 1995 as the only independent governor in the country, making collaboration a necessity. His 1998 reelection was one of the largest margins of victory in Maine's history. He left office in January 2003. 
Governor King graduated from Dartmouth College in 1966 and earned a law degree at the University of Virginia Law School in 1969. He began his career as a staff attorney for Pine Tree Legal Assistance in Skowhegan. In 1972 he became chief counsel to the U.S. Senate Subcommittee on Alcoholism and Narcotics in the office of then-Senator William D. Hathaway.
In 1975 he returned to Maine to practice law with the firm of Smith, Loyd and King in Brunswick. In the same year he began his almost 20-year stint as host of the television show "Maine Watch" on the Maine Public Broadcasting Network.
In 1983 he became vice president and general counsel of Swift River-Hafslund Company, an alternative energy development company based in Portland and Boston.
In 1989 he founded and served for five years as president of Northeast Energy Management, Inc., a Brunswick-based company specializing in the development of large-scale energy conservation projects at commercial and industrial facilities in central and southern Maine.
During his term as Maine governor he focused on economic development and job creation, education, mental health services, corrections, land conservation and environmental protection, and improvements in service delivery by state government.
Governor King's administration accomplished a total rebuild of the state's mental health and corrections systems, major improvements in the state's service capability, a substantial increase in the state's commitment to research and development, the largest increase of lands in conservation in the state's history, and the nationally recognized program to provide laptop computers to every seventh and eight grade student in the state.
He has served as Visiting Fellow, Institute of Politics at the Kennedy School of Government, Harvard University. He is currently Of Counsel with Bernstein Shur of Portland, and lectures at Bates College, Bowdoin College and University of New England. He recently joined the board of the Portland engineering firm of Woodard and Curran.
The Leadership in Action Breakfast Series is sponsored by:
Our other sponsors include: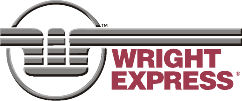 Leave a Comment